Tailem Bend
Progress Association
Involving, Progressing and Developing the Community for Future Generations!
Who is the Progress Association?
The Tailem Bend Progress Association is a volunteer-based community organisation that seeks to promote the township of Tailem Bend (SA) and encourage improvements that will enhance the lifestyle, quality of life and bring benefit to the community.
Our key projects and activities include:
Selling Bingo Tickets
Tailem Bend Christmas Parade – a fun affair for the whole family
Tailem Topics – Tailem Bends community magazine distributing over 1800 copies a month.
Christmas Parade CABARET - A great night out, fantastic band, exciting prizes, entertainment galore!
If you would like to get involved with the Tailem Bend Progress Association or the Tailem Bend Christmas Parade Committee please Contact Us to found out how!.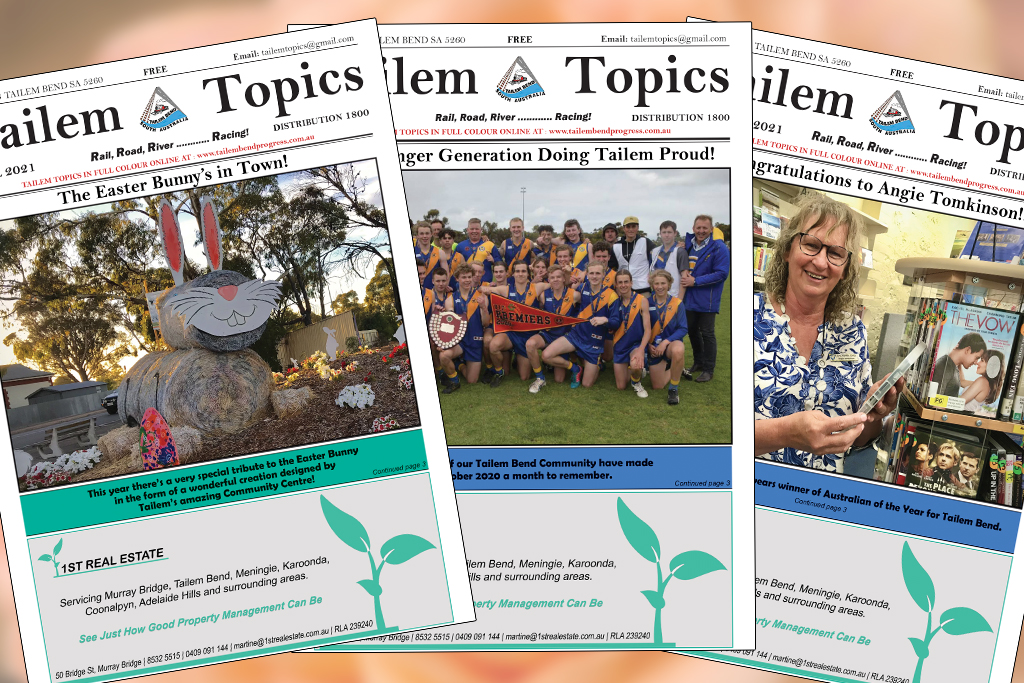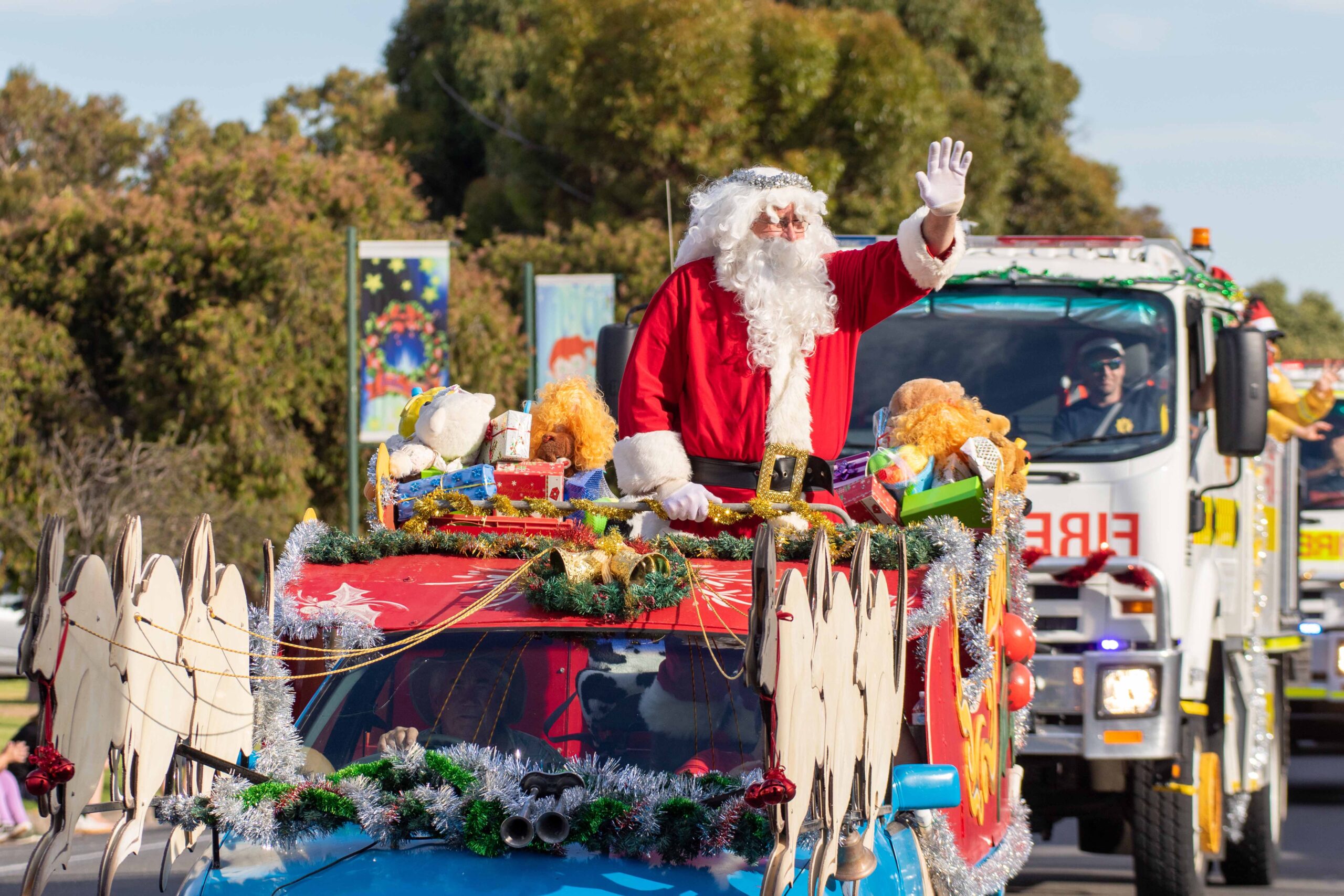 Christmas Parade Dec 2022